Welcome to The British School of Madagascar
The premier establishment in Madagascar offering a high quality, contemporary education taught to the internationally acclaimed British curriculum. 
Our MISSION is the creation of an educational experience in which children are supported to reach their full potential. In order to achieve this, our school time is designed to take a holistic approach to our pupils' growth. In addition to being academically rigorous, we also emphasise the importance of physical, moral and emotional development.
The British School has already welcomed students from across four continents, in addition to all of our teachers who have been sourced internationally, ensuring that your child will be receiving a truly global experience. Due to the breadth of cultural diversity in our school, we strongly enforce an ethos of inclusion and respect: ensuring that children feel that they are fully supported by the whole school community regardless of race, gender, culture or age.
We work towards achieving these goals by providing children with:
The most up-to-date teaching methods and curricula compliant with the standard of education as mandated by the British Government: outlined in the English National Curriculum
Teachers trained in the latest teaching standards and methodologies possessing a Native standard of English
High quality extra-curricular programmes designed and implemented to help children explore other interests and to further aid their educational career
A safe and nurturing environment in which children are able to realise their full academic and developmental potential
The highest standard of equal opportunities for all of our students regardless of age, race, gender or cultural background, ensuring that no child gets left behind
An open-door policy operated by all of our teachers, as well as the arrangement of parent-teacher events, enabling parents to establish good communication with their child's educator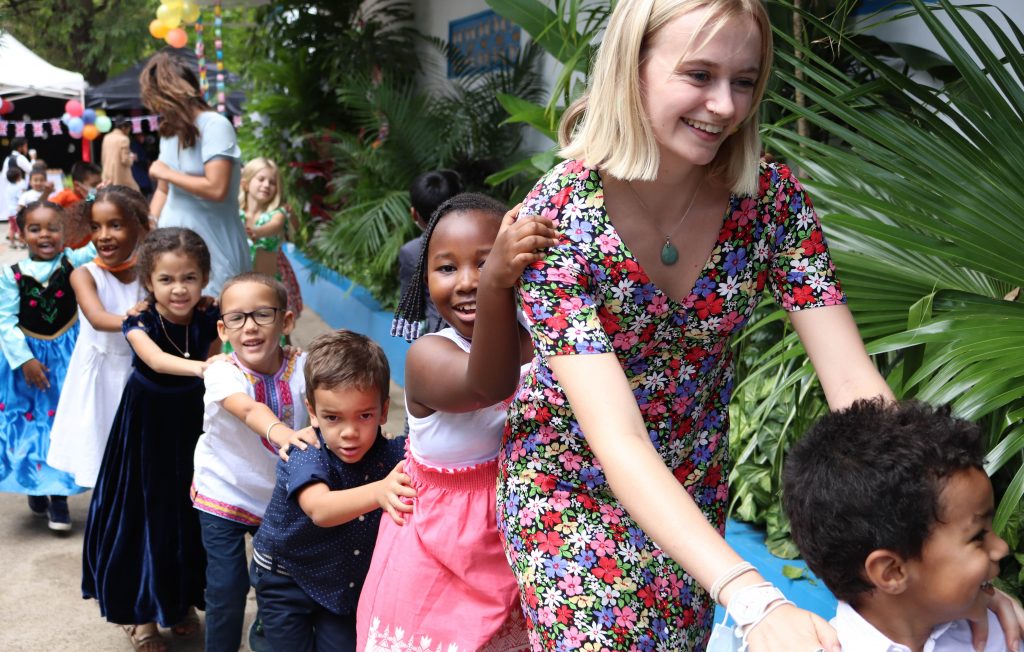 Welcome to the British School of Madagascar (BSM).  I am confident you will find that BSM is the right choice for your child's education. Within our safe environment your child will benefit from our respectful culturally diverse community of pupils and teaching staff. Our teachers will nourish your child's natural curiosity, foster their academic abilities and develop their sense of independence, self-motivation, ethics and responsibility. Our canteen will nourish their young bodies with healthy and natural home cooking three times daily – mid-morning snack, lunch and afternoon tea.
All our BSM class teachers have been recruited internationally. They are ready to help your child realise their full potential both within and outside of the classroom. The number of children in each class are limited to a maximum of twenty pupils in order that each child may benefit from increased individual attention from our teaching staff. Our native English-speaking teachers will teach the pupils English both as a subject and as the means of teaching other subjects.  From within the secure environment of our school your child will be encouraged to participate in their own development. Our teaching staff will encourage the pupil's inquisitiveness so that they are challenged and may discover their own abilities.
At BSM our objectives are to shape academic, emotional, moral, cultural and physical development of our pupils within a rich learning environment.  We intend to turn out well educated young global citizens with an appreciation of human creativity and achievement.  To this end the BSM has committed to following the English National Curriculum with its focus on numeracy, mathematics, language and literacy. These core subjects are key to turning out students with the skills to be successful in their later academic endeavours and lives. 
The school's dedicated teaching staff succeed in guiding further development of social skills and emotional response of our students by offering activities such as music, dance, theatre and sports. This holistic approach to educating children gives our pupils a foundation skillset to succeed in their later lives.
I invite you to come and visit our school.  We will be extremely pleased to welcome you and share the achievements of our school and its pupils.
With our student numbers increasing by at least 20% each year, it is proof that our blend of British values and high-quality educational offering is extremely popular with all who join. I know that once you experience the unique atmosphere here you will want your child to become a part of it.
~ Georgina Howes-Jones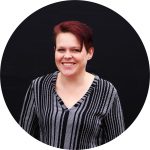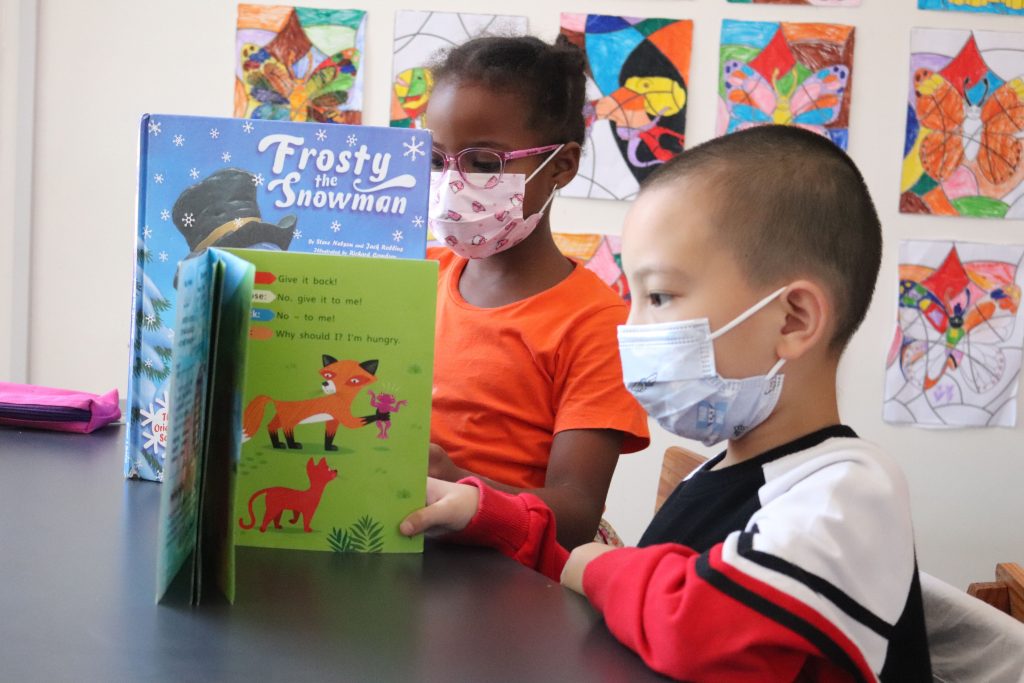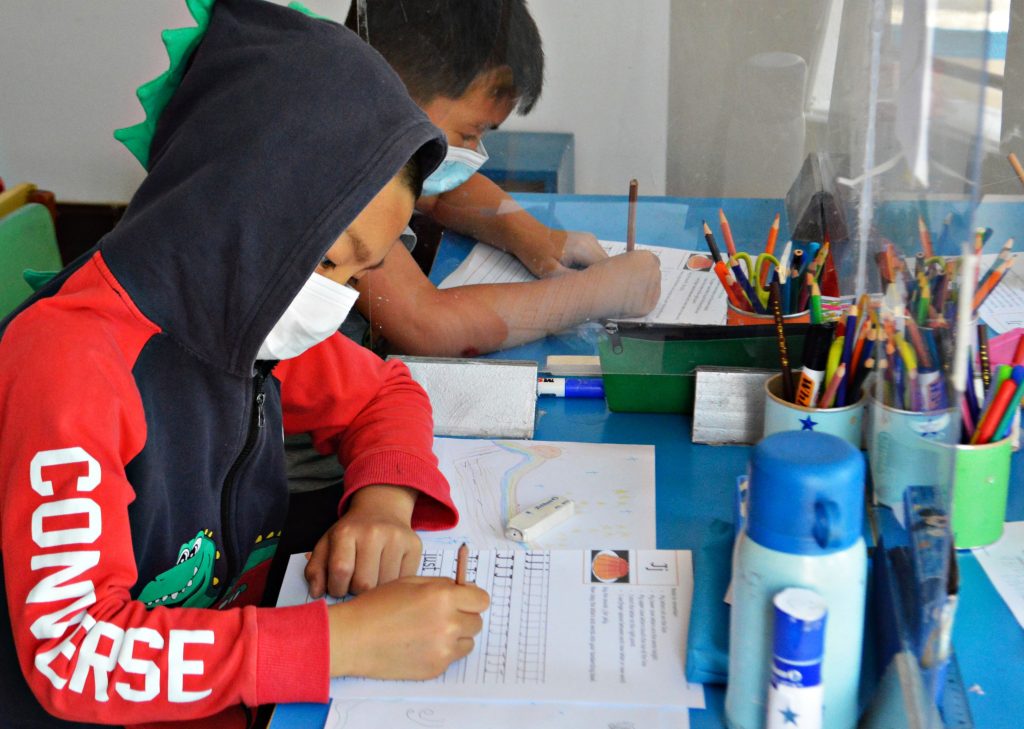 VISION:
We encourage students to think independently, self-assess and respond to multi forms of educational stimuli. Students are actively involved at every single stage of learning, encouraging them to construct the knowledge in their own minds promoting thinking skills that provide the key to a successful life.
VALUES: 
Self-discipline: We offer a space for our students to bolster their strengths and overcome their weaknesses 

Problem solving: Our students learn how to find the solutions needed to resolve difficult or complex issues

Excellence: We expect each student to maximise their potential whilst at BSM

Diversity: Our differences are our strengths, and we draw on our multi-cultural backgrounds to promote tolerance and respect